Infrastructure & Fire Systems
IFS are committed to providing fire engineering systems to the highest possible standards. The systems are fully compliant with International Fire Codes and UAE Civil Defence Regulations, together with customer's individual specifications and requirements.

BK Gulf is certified by Dubai Civil Defence as A+, which is the highest category for a fire protection provider.
Infrastructure covers electromechanical distribution networks for piping, cabling, pumping stations, sewerage treatment plants, substations, area and street lighting.
Concept
Pre-fabrication of MEP services, off-site in a controlled environment, in parallel with the construction of the main building structure, provides increased efficiency, quality and programme certainty.
By developing the MEP coordination using 3D software Modular Solutions is able to provide:
Modular Buildings
Multi Service Modules
Single Service Modules
Modular Wiring
By using 3D modelling software, Modular Solutions is able to provide project specific, accurate and workable solutions to a large variety of projects without compromising the original design.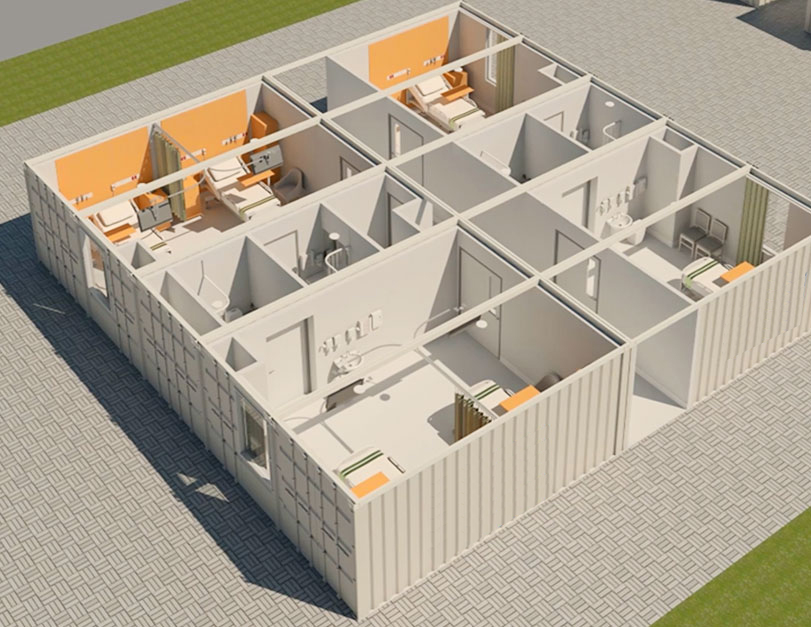 Single Service Modules
Multi Service Modules
Modular Wiring
Modular Buildings
The key aims & benefits which Modular Construction brings to a project are:
Increased Quality
Increased Program Certainty
Increased Efficiency
Improved Safety
Reduced Waste